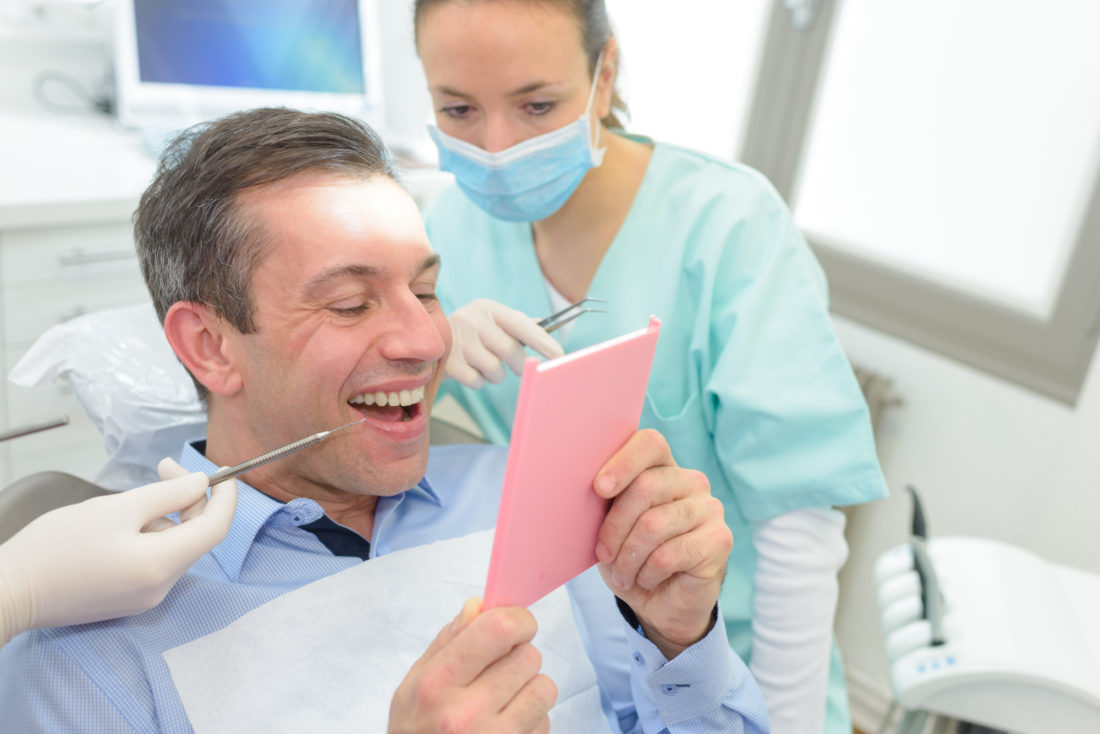 Have you considered using cosmetic dentistry services? Maybe you've wanted to get an imperfection or two with your teeth fixed?
Perhaps you've lived all your life with a crooked or cracked tooth and are finally ready to get it taken care of?
However, there are different types of cosmetic dental procedures you can do. If you're curious and contemplating if cosmetic dental work is right for you? Or, you want to know which service best fits your needs?
Keep reading below to find out.
What Is Cosmetic Dentistry?
Cosmetic dentistry is performed to improve the appearance of the mouth, teeth, gums, and smile. It's not done to improve your oral hygiene.
Cosmetic dentistry is different from conventional dentistry because it combines the science and art of dental work to bring you a more attractive-looking facial aesthetic.
It includes alignment, positioning, color, shape, and artistic appeal. It's an elective service and doesn't improve your health and hygiene. But it can provide mental or psychological benefits.
Teeth Whitening
Teeth whitening is probably the most popular cosmetic dentistry service. It's simple, and you can do it from the comfort of your home.
However, you can have this cosmetic dentistry done at your family dentist. It's safer, and trained professionals can save time by using more powerful whitening agents.
If you want to do it on your own, you can pick up one of many whitening products at your local CVS or Walgreens.
But if you choose this route, you should consult with your dentist first and let them know what product you'll use in case it may create a problem with any filling or other dental work you previously had.
The in-office teeth whitening your dentist can do is the most expensive but highly effective.
If you're looking for something in between, your dentist can provide you with a take-home kit.
Composite Fillings
Composite fillings can be used in a number of different ways. They are used to fix tooth decay, bridge the gap between teeth, or fix broken, chipped, or fractured teeth. Composites and also help fix tooth discoloration.
Porcelain Veneers
There are a few different types of veneers. Laminates are the most common. They are essentially thin pieces of porcelain bonded to your teeth to cover up imperfections. They're a quick fix.
Then, you have porcelain veneers which not only look good but are durable. They look natural and are highly stain-resistant.
The other type of veneer is composite resins. These are thinner and don't call for a lot of your regular tooth to be removed. But they do stain easier than porcelain veneers.
Porcelain Crowns
Crowns are used to replace an extremely misshaped or rotated tooth. They are also used to fix a large crack or cavity on the tooth. They look natural and are very durable as well.
The Cost of Cosmetic Dentistry Services
The cost of cosmetic dentistry is wide-ranging depending on how you go about it. You can pay as low as $50 to whiten your teeth up to $1,200 for veneers.
Ready For a Beautiful Smile
Your smile is probably already beautiful. But by using one or more of these cosmetic dentistry services, you can make it even better.
Whether you need to whiten your teeth or a full-on crown or veneer, when you have either of these procedures, you'll leave your dentist feeling happy and confident.
Contact us for more information.