Redlands Root Canal Therapy
Have you been told you need a root canal? Or think you might need one? Despite what you may have heard it is not an excruciating dental procedure. In fact, it provides pain relief! Millions of root canal procedures are performed each year, and Dr. Michelle Wang is here to serve her Redlands, Highland, Loma Linda, and Yucaipa patients with personalized care. We accept most PPO dental insurance policies and strive to make your visit pain-free.
Why Would I Need Root Canal Treatment?
Every tooth is made up of three layers. The outer layer consists of the protective enamel. Under the enamel is the dentin, which makes up most of the tooth including the root. At the center and extending down within the root is the pulp. The pulp is composed of connective tissue, blood vessels, and nerves. The pulp plays a critical role while the tooth is developing, but after that teeth can survive without the pulp.
The purpose of a root canal procedure is to remove the pulp that has been damaged by excess decay, fractures, or other trauma in efforts to save the tooth.
When you have a large cavity, the bacteria from the cavity enters the pulp and infects it. Symptoms often begin with sensitivity to hot, cold, or pressure. If left untreated, it develops into a toothache that worsens over time. You may also experience swollen gums or an abscess. Or, remarkably, you might not have any symptoms at all. Regardless, we will always make a diagnosis with x-rays and a clinical exam.
Prompt treatment of a root canal therapy saves you days of unnecessary pain and avoids the need to have the infected tooth extracted. It is always best to try to save a natural tooth if possible, the benefits include the ability to chew, maintaining your bite, and sustaining a natural appearance.
What is a Root Canal Procedure?
A root canal therapy, also called endodontic treatment involves accessing into the center of the tooth to remove the infected pulpal tissue. Your experience will be much the same as having a filling for a cavity. It just takes a bit longer and usually involves two visits.
First, we will anesthetize the tooth in need of the root canal therapy. Next we will remove the decay and access into the pulp chamber and remove the infected nerve. We will irrigate the canals with an antibacterial solution then place medication inside the canals to further kill the bacteria. The tooth will then receive a temporary filling. This initial step of the root canal therapy is also called "open and med" and it usually provides a great deal of relief from pain. You will most likely be prescribed an antibiotic following this appointment.
A few weeks after the "open and med" procedure, you will return to complete the final and critical step of the root canal therapy. By this time you should be asymptomatic. If this final step is not completed, the tooth will eventually become re-infected. The tooth will again be anesthetized for your comfort. We will remove the temporary filling and regain access into the pulpal chamber and thoroughly clean the root canals. The root canals will be sealed and filled with a material called "gutta-percha". At this point the root canal is completed.
The main function of the pulp is to nourish the tooth. If the pulp is removed as part of a root canal procedure, the remaining tooth structure will eventually become more and more brittle. Brittle tooth structure is more likely to break. Therefore, if a root canal therapy is performed on a posterior tooth, that same tooth will need a full coverage crown to protect it from risk of fracture.

Post Treatment Care
After a root canal the tooth may be sensitive and tender to pressure for the first few days but over-the-counter or sometimes prescription pain medication will alleviate these symptoms. If your symptoms persist, call us immediately and we will offer other solutions to keep you comfortable.
Keep in mind a root canal procedure can be prevented with routine dental exams and cleanings. We can diagnose small cavities and fill them before they become so large that it starts to compromise the nerve.
Schedule Your Dental Appointment
We provide full dental services for you and your entire family. Schedule an appointment today with Dr. Wang to see what treatments are right for you.
About Dr. Michelle Wang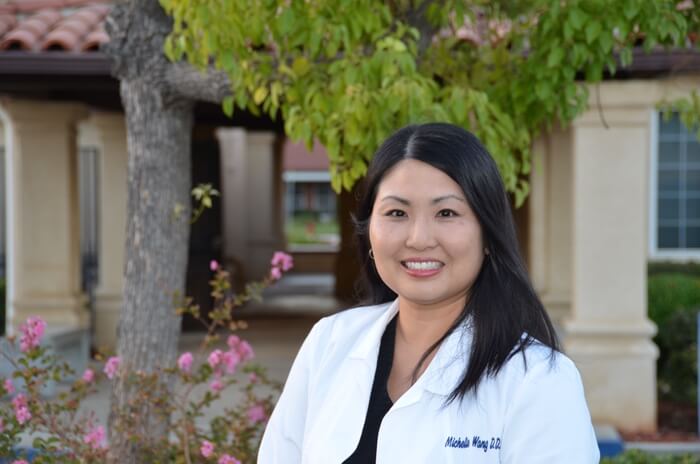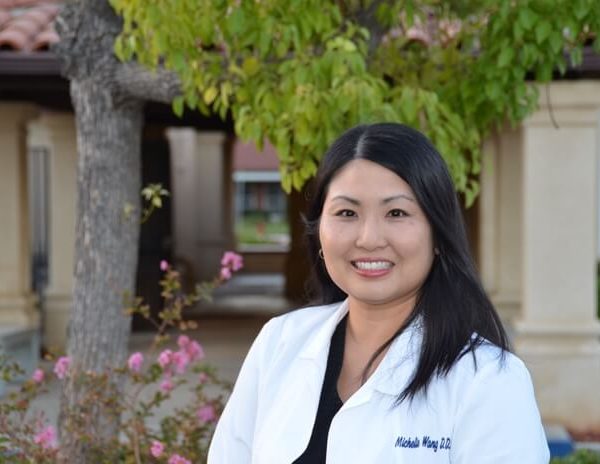 Our office is located near downtown Redlands, and only some 10-15 minutes from Loma Linda, Highland, and Yucaipa.
We are a private dental office with personalized care and use the latest in equipment such as digital x-rays (for better imaging at a fraction of the exposure) and an intraoral camera (so you too can see the issues and concerns). Dr. Wang received her Doctorate of Dental Surgery in 2003 and is a member of the national, state, and local Dental Associations as well as the Rotary Club of Redlands.
Unique among today's dentists, her practice answers and/or returns calls 24/7 and takes after-hours appointments for emergency treatments to save a tooth. Together we will provide oral care and dental hygiene that prevents the need for future root canal treatments.