Dental Crowns in Redlands, CA
You may need a crown to repair and protect a damaged tooth.  Or you may want to change the shape or color of a tooth for a better appearance.  Whatever the reason, if you live or work near Redlands, California you owe it give Michelle Wang DDS a call.  She practices outstanding cosmetic and restorative dentistry at her downtown Redlands office, just a short drive from the surrounding cities of Loma Linda, Yucaipa, and Highland.
What is a Dental Crown?  Why Would I Need One?
Also called a "cap", a dental crown is layer of material that covers the entire exposed top portion of a tooth.  It strengthens and protects the tooth and is necessary when there is not enough tooth remaining to hold a filling properly.  It restores the tooth's function and appearance.
They are also used to restore teeth that are cracked, fractured, or otherwise weakened.  Crowns are an essential component of a dental implant.  Crowns are also highly recommended after root canal therapy on the posterior teeth.  They may also be used as an anchor for bridgework or to improve bite.  Many people also include them as part of their cosmetic dentistry treatments to change a tooth's shape or color.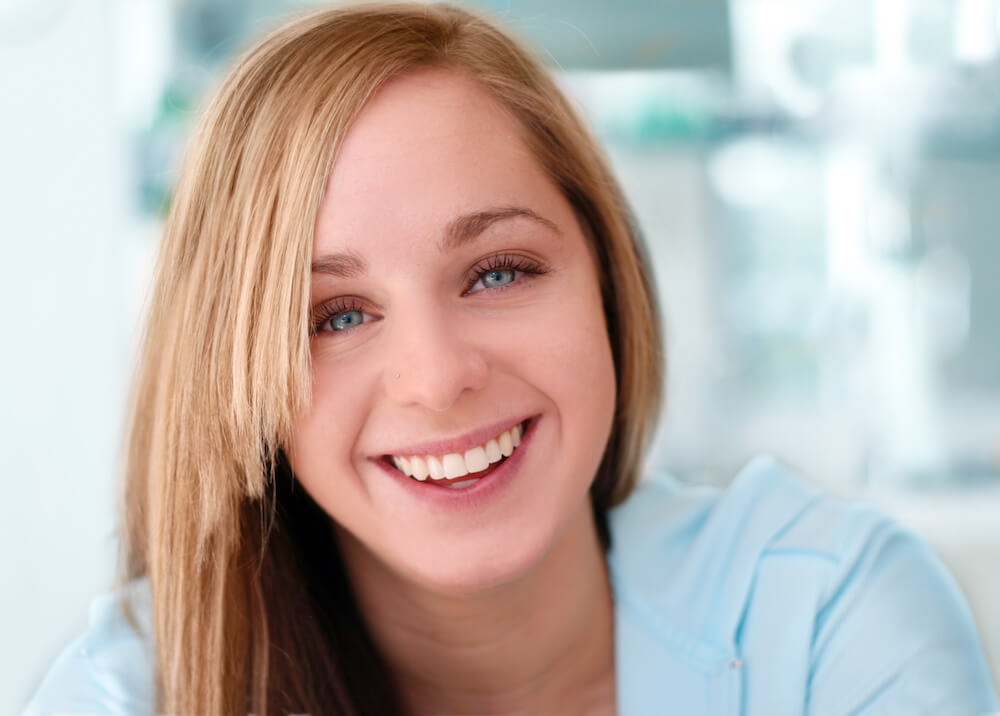 What Type of Crown Should I Get?
The various types you may have heard about differ in the materials they are made of, but achieve the same goals with various pros and cons.  Dr. Michelle Wang will work with you to choose the best type of crown for your needs and personal priorities.
All Porcelain crowns have the most natural look but they can chip and break. They are recommended only on anterior teeth
Porcelain Fused to Metal crowns are strong and can provide good esthetics.
All Metal crowns will not break or chip because they are made of gold or metal alloys. They are reserved only for the posterior teeth due to the fact that they are most obvious in appearance.
All Ceramic crowns are highly esthetic and very strong; it can be used in both anterior and posterior teeth.
Stainless Steel types are pre-made temporary crowns sometimes used in emergencies.  They are most commonly used for children
The Process
On examination, we will assess your need and discuss your options.  The crown procedure involves two visits.  At the first appointment, you will be anesthetized and we will remove decay, if any, and build up the missing portion of the tooth.  The outer portion of the tooth will be carefully prepped away to make room for the crown.  An impression will be made and you will leave with a temporary crown in place.  Your impression will be sent to the lab and in approximately two weeks you will return for the second visit.
The second appointment involves removing the temporary crown and the adjustment of the crown to fit the tooth, if necessary.  We will take an x-ray to make sure the crown is sealed at the margins and, if it is, we will permanently cement the crown. Most patients do not need to be anesthetized for this second visit; however, your comfort is our priority so Dr. Wang will anesthetize the tooth, if necessary.  This 2-visit process permits the use of stronger more durable materials. (https://en.wikipedia.org/wiki/Crown_(dentistry)).
Frequently Asked Questions
Schedule Your Dental Appointment
We provide full dental services for you and your entire family. Schedule an appointment today with Dr. Wang to see what treatments are right for you.
Michelle Wang DDS in Redlands, California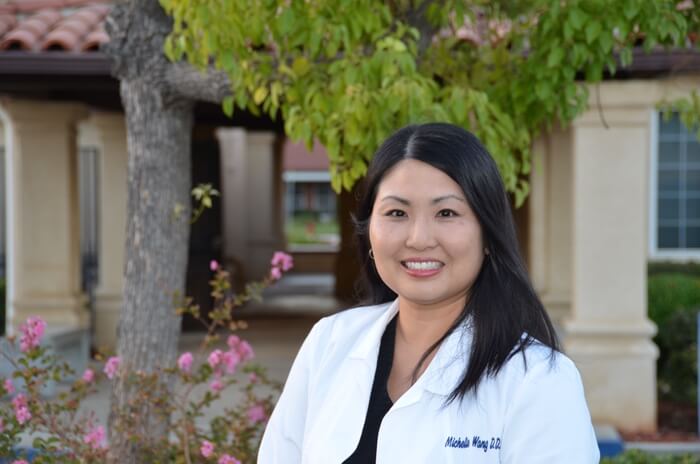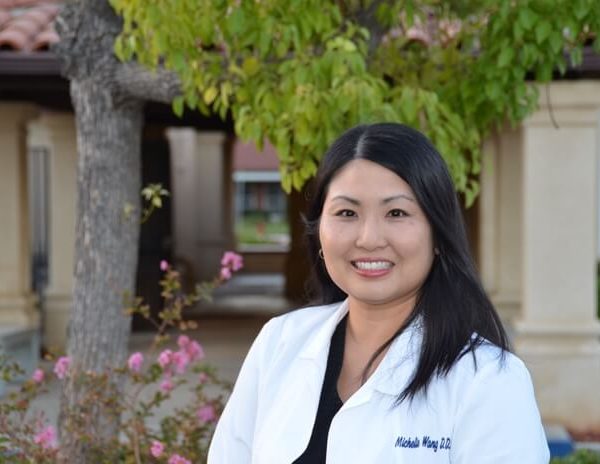 Dr. Wang's office is a small private practice providing family dentistry for patients of all ages.  For the best in care she never books more than one patient at a time.
She received her Doctor of Dental Surgery in 2003, and completed her General Practice Residency at Queen's Medical Hospital for advanced training.  Dr. Wang is a member of the American Dental Association, the California Dental Association, the Tri-County Dental Association, and the Rotary Club of Redlands.
Dr. Wang's office is located near downtown Redlands, just a short drive away from Yucaipa, Loma Linda and Highland.