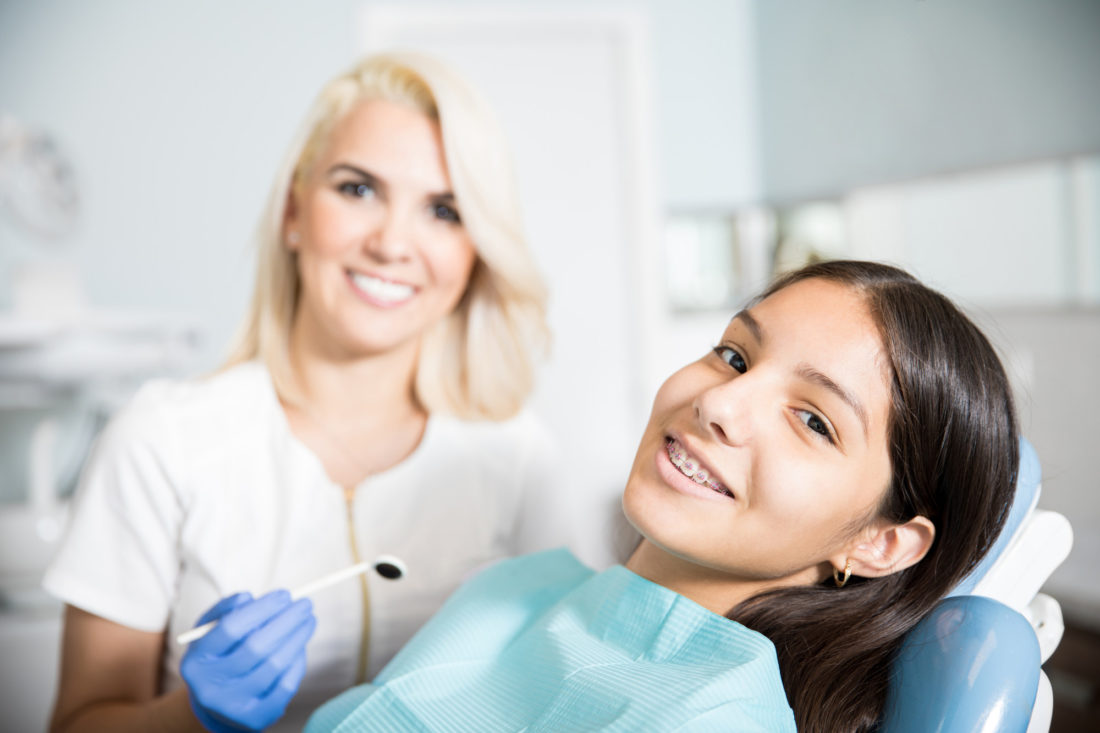 You can make your child's first dental visit an overwhelming success with a few helpful tips.
The first dentist trip can prove trying for some children. By thinking ahead, however, you can help your young one to relax before their first dental visit.
You must get your child into the habit of visiting the dentist. The dentist will help your child maintain healthy teeth and good oral hygiene.
From your child's perspective, a trip to the dentist is an excursion to a scary, strange place. Resultantly, you may need to take a few steps to put their fears to rest.
Also, it's helpful to start taking your child to the dentist as soon as possible. For instance, a toddler dentist visit is a good idea.
Read on to learn seven parenting tips that will help you prepare for your child's first dental visit.
1. When Should I Take My Child for Their First Appointment?
It may prove confusing to figure out when to schedule your child's first dentist visit. However, the right time is earlier than you may think.
It's a good idea to take your child to the dentist before their first birthday or six months after their first tooth emerges.
Children are highly susceptible to dental disease. Your child's dentist needs to address the issue of oral hygiene early.
2. Don't Overdo It
There's no need to over-explain your toddler's first dental visit. By offering too many details, you'll simply raise more questions. For example, if you start straying off topic and talking about unnecessary treatments, you may create unneeded anxiety for your child.
Keep a positive attitude when talking about your toddler's first dentist visit.
3. Lead by Example
Watch your wording when talking to children about dentist visits. Don't use words such as hurt or pain.
Instead, allow staff members to introduce new dental terms to your child. They are trained to help children make it through these situations.
Alternatively, you could keep it simple by telling your child that the dentist will count and check their teeth.
4. Have a Play Visit
Before your child's first appointment, you can ease your child's concerns by having a make-believe dentist visit. During the make-believe visit, you'll play the dentist, and your child will play the patient.
The only prop you'll need is a toothbrush and a mirror to show your child how the dentist may examine their teeth.
5. Prepare for Resistance
It's normal for children to be apprehensive during their first dentist's visit. It's natural to want to avoid an examination from a stranger.  The staff members at your dentist's office are used to working with kids.
Allow staff members to guide you through the procedure.
6. Say No to Bribes
Avoid offering a treat to your child if they behave at the dentist's visit. This action may have the opposite effect of what you desire.
Additionally, offering a sugary treat isn't the message you want to send your child after their first dental visit. During the visit, the dentist will emphasize the importance of avoiding sweets to protect your smile. Instead, offer praise for good behavior and bravery.
7. Explain the Importance of Good Dental Hygiene
Sometimes, straightforward language is the best way to explain to a child that their first dentist visit is a good thing. Instill in your child that dentist visits are necessary rather than an option.
For example, you can explain to your child that regular dental visits will keep their teeth healthy so they can enjoy the food that they love. Also, explain to them that going to the dentist will help to keep their smile beautiful for life.
Prepping for Your child's First Dental Visit
There are many online resources and books to help you prepare for your child's first dental visit. On websites, for instance, your child can participate in many activities that will prepare them for the special day.
On the day of your visit, plan ahead. Make sure that your child doesn't feel rushed to the visit. Take your time and make sure that your child feels at ease.
Michelle Wang D.D.S. Cosmetic and Family Dentistry can help to make your child's first visit to the dentist a pleasant one. Connect with us today to schedule an appointment and fill out a new patient form.