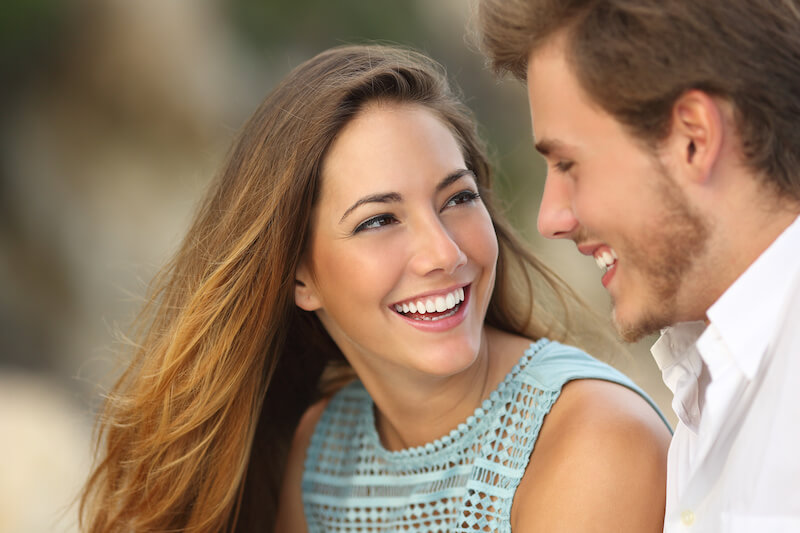 Part of the Michelle Wang DDS experience is found in the way we handle veneer procedures.  By their nature, veneer procedures are part dentistry and part artistry.  On the dentistry side, we grasp how vital it is to apply veneers so that they are functional while improving your oral health.  On the artistry side, there are aesthetic and symmetry issues to confront.  Every smile is unique.  Therefore, we take much pride in placing veneers in a way that compliments the essence and balance of each patient's smile and facial symmetry. 
There are several types of dental aesthetic problems that you can use veneers to address.  Let's take a look at them.
What Veneers Can Do
The versatility of veneers is appreciated because of their ability to mask a variety of dental issues.  Veneers are specifically designed for profile teeth (teeth featured when smiling).  Dr. Wang regularly helps patients with the following conditions:
Discolored Teeth.  Stains deeply set into teeth (especially ones that etched into the enamel layer or beyond) are hard to lighten.  Even aggressive whitening treatments may not be able to remove some staining.  Veneers can cover these imperfections.
Teeth Gapping.  Minor gaps between teeth are fixable by using veneers to cover the empty spaces.  By carefully measuring and using state-of-the-art imaging technologies, we can set veneers that are slightly wider than teeth to improve the appearance of your smile.  
Hairline Teeth Fractures.  Front teeth sometimes suffer from vertical fractures that weaken teeth and give an unsightly appearance.  Placing veneers over such cracks help to strengthen the tooth while giving it a pearly white look.
Crowding.  Rather than undergoing orthodontic treatment, crowding can be masked with veneers.  Patients using this option will likely have minor crowding rather than severe issues.  
If you are interested in seeing if veneers are a good option for you, give us a call.  Michelle Wang DDS proudly serves the Redlands community and adjacent areas.