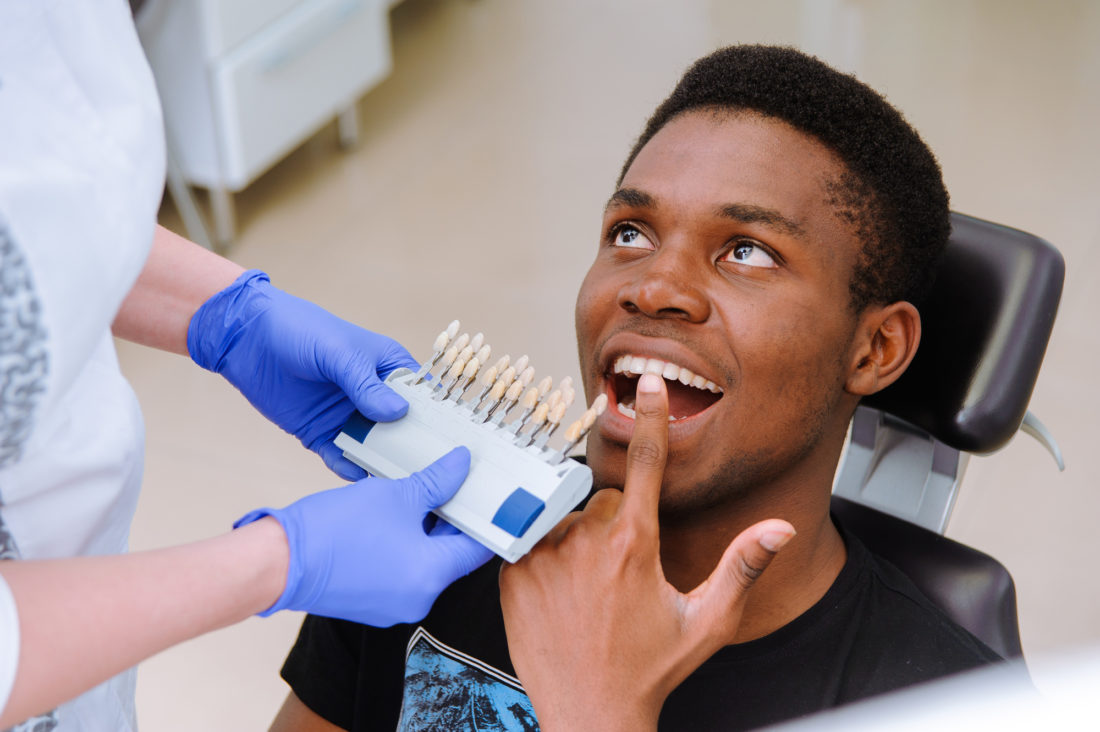 People with bright, healthy smiles are perceived to be more successful and smarter, so it should come as no surprise that cosmetic dentistry is so popular. If you're thinking of transforming your smile for the better, you'll need the right professional for the job.
Knowing how to choose a cosmetic dentist can be tricky, but that's what this guide is for. We'll help you narrow down your options and make an informed decision by exploring what to look for.
Ready to learn more? Let's get started.
1. Experience
Cosmetic dentists who have been in practice for several years will have the experience necessary to perform a variety of procedures. This doesn't necessarily mean that you only look at dentists who have been in practice longer; rather, you should look for a dentist with plenty of experience.
Dentists who have extensive professional experience are more likely to give you the results you're looking for. Always check the qualifications of all your options and make sure that they're well-versed in the treatment that you're interested in.
2. Proximity
You likely live a busy lifestyle, and the right dentist shouldn't be a lengthy commute. The procedure you're getting may require multiple visits, so it's best to find an option that is nearby. This way, you don't need to waste any time driving.
As you narrow down your options, be sure to eliminate any dentists that are too far away.
3. Reviews and Referrals
84% of people trust online reviews as much as they trust their friends. Reading online reviews can help you see how other customers' experiences were with a particular cosmetic dentist. If you want even better insight, try to filter the reviews with the procedure you're looking to get done.
You can also ask people close to you if they have any suggestions for the right cosmetic dentist. Even if they don't have a recommendation, they might know someone who does.
4. Check Their Work
Many cosmetic dentists who perform various procedures tend to be quite proud of their work, and they'll document it with before-and-after photos. These photos are found on their websites, or you can view them at the office.
Checking all of your potential dentists' work will give you an idea of the results they can accomplish, easing any worries about a disappointing outcome.
5. Communication Skills
The best way to confirm that you made the right choice is by meeting the dentist in person. During your initial consultation, you can see how effective they are at communicating.
You can also observe their bedside manners and ensure that you feel comfortable. Your dentist should always make sure you are as informed as possible throughout your treatment.
How to Choose a Cosmetic Dentist
When it comes to your teeth, you don't want to settle. Although there are plenty of options for dentists, they will not all give the results you're hoping for. That's why it's important to know how to choose a cosmetic dentist.
If you take into account all of these different factors, you're sure to find a licensed cosmetic dentist that will help you get the smile of your dreams.
If you live in Redlands, CA, your search for the perfect cosmetic dentist is over. Our office provides a variety of professional dentist services. Be sure to contact us today for more information!